Why You Need Account Based Marketing Strategy?
There are many questions about Account Based Marketing. In fact, there are extensive researches and articles available over the public domain all seeking to explain what ABM stands for and how it can be helpful to businesses. This piece intends to answer some of those questions, and signal a path on which you can get your ABM journey started.
Have you ever asked yourself what is it that keeps your clients up at night? Have you ever thought about their problems? If you can solve your customers' problems, you are in business.
Your marketing persona is a representation of your customers, their desire, goals and aspirations. Depending on your product or industry, you could have between two to twenty different personas. The process of constructing your personas will lead you to know your customers better and this knowledge will be useful in diverse areas of your marketing strategy.
A marketing persona is detailed and must include data gathered via several channels and from various people. Buyer personas are usually based on independent and extended market research. The independent research takes the form of personal interview; the market research aims to survey the market as a whole. Data gathered via the market research may include consumption pattern, demographic information, product usage and frequency.
More often than not, marketers (and sales teams) go out of their way to draw up personas based on the purchasing or decision making patterns. This works better in B2B situations, once the individual responsible for organisations' procurement or purchasing believes in your product you are definitely closing the deal.  As a matter of fact, persona-based content marketing strategy gives you an opportunity to influence your customers' buying decision-making process, if done right, you are sure to create content that'll resonate with your target market.
Five Reasons to Implement Account Based Marketing
 Content marketing based on a clearly defined customer persona segmentation will work fine for individual customers. However, businesses can also be targeted as a single unit – instead of targeting individuals, marketers have evolved their marketing tool box into targeting companies with their content strategies also referred to as Account Based Marketing (ABM).
In practice, ABM is a strategic approach of marketing which helps businesses communicate with individual prospects or businesses as a market on their own. Account based marketing thus treats individual markets on a one-to-one basis rather than a one-to-many approach.
ABM is implemented into companies' marketing strategy for some of the following reasons:
Personalised communication: If you intend to engage your audience, the best way to do so is via account based marketing. On the average, an adult receives five to seven cold mails every day. A useful way to make your mail stand out is to use a person's or business name in the mail introduction. It is important to note that ABM requires you to enrich your data which will then allow you to personalise your content for target accounts.
Synergy between sales and marketing: Businesses are usually trying to fit sales and marketing together to ensure revenue growth. ABM strategy can help you achieve this without much ado. The marketing strategy itself requires both teams to work together in a bid to make the model work. As such, the motivation to work together is the marketing strategy itself.
High ROI: With the personalised approach, prospective clients feel valued and this makes it easier for the sales team to close opportunity, thereby speeding up closing velocity and increasing visibility on lead attribution and return on marketing expenditure.
Keep your focus: Why should you create a content strategy for twenty different personas when you can focus on a few accounts that are likely to become customers? Account-based marketing allows you to focus on the clients that matters, this is exactly what you need to keep your business going.
ABM saves cost: Targeting specific accounts rather than a bigger generic audience will most likely cut ads and marketing expenditure, thereby leading to monetary savings.
Invariably, there are numerous reasons for you to implement the ABM strategy, the question is how do you implement it?
Implementing Account Based Marketing Strategies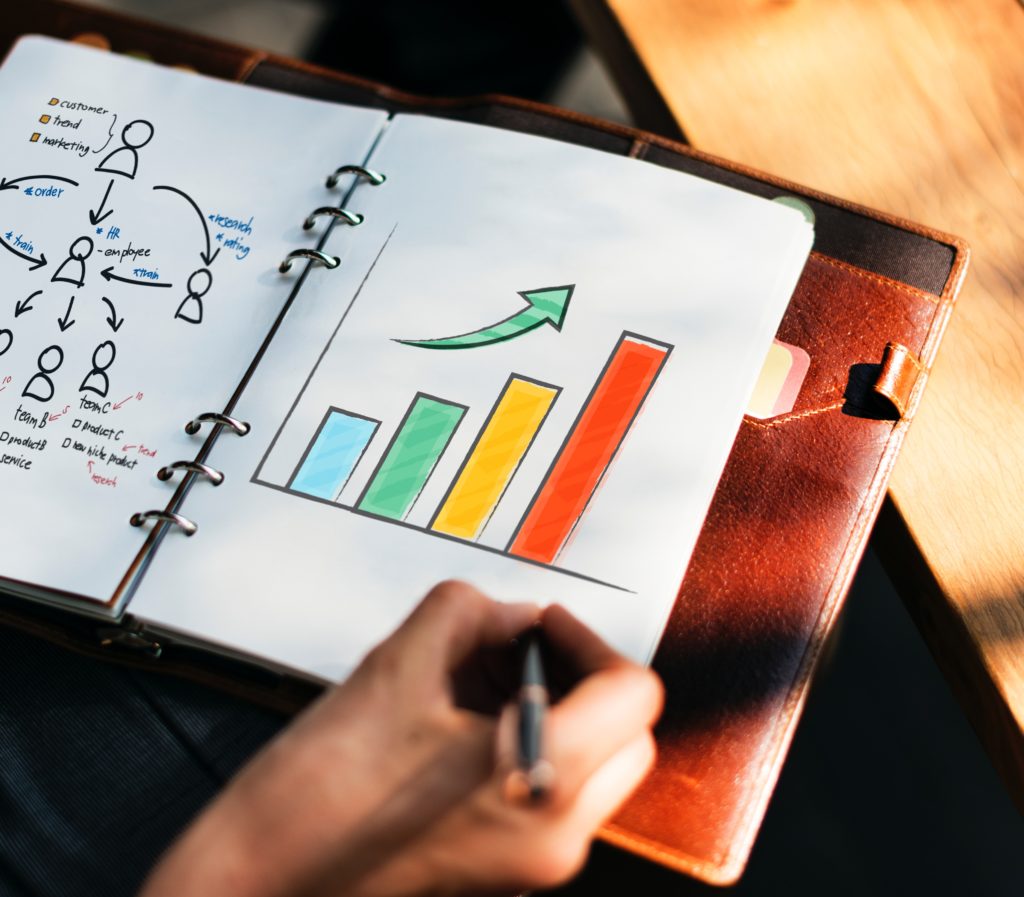 In executing your ABM strategy, you must follow a few simple steps – identify, execute, measure and scale.
Identify: In building a successful ABM strategy, the first step is to identify the accounts you will be targeting. Which businesses are you looking to become your clients? You must identify these businesses; this represents a shift in mentality from the usual persona building activity that occurs with the content marketing strategy. The list of accounts you can start with in an ABM system can be as little as fifteen or less. This step also requires you to research and find key pointers that you will integrate in the marketing strategy to make your client tick.
Execute: After you have identified the account you intend to engage, there is a need for you to put strategies in place to target those accounts. Over a period of time, your aim is to gain trust as you move your prospects through the customer journey funnel until purchase is made.
Measure: You will never know how well you are doing if there is no yardstick for measurement. You will not know how bad you are doing either. That's why you must have a means of measuring your results. Over time, you should optimise your approach and pick what works while integrating it with new strategies. A lot of businesses would measure the impact of their Account based marketing system by the size of revenue pipeline or closed deals. You could also compare your figures with industry benchmarks, however, you need to know that -ultimately, you own the measurability yardstick.
Scale: Regardless of the size with which you began your ABM strategy, the onus lies on you to scale your operation over a period of time. If you started with fifteen customers, you must grow. In the process of moving a client through the funnel, you should back-fill the funnel and continue re-nurturing your leads.
In the end, account based marketing systems will do your business a lot of good. If you could focus on the accounts that matters and stop chasing every tom, dick and harry because they look like your next big client, your business will be better for it. An account based marketing system will do a lot of wonders for your business, you should definitely give it a shot.
If the need arises for setting up ABM campaigns and you need to talk things through, feel free to reach out to me. I'll be glad to share my thoughts and help in any way I can.
Cheers to your lead conversion and revenue growth!
Further Readings:
Why You Need A Persona-Based Content Marketing Strategy
Account-Based Marketing: New Buzzword Or New Reality?
Build target account lists you can trust in seconds using AI.
Image source – www.pixelweb.ie and optinmonster.com